DNS Defense Cloud
The most comprehensive and advanced protective DNS security solution is now even easier to access - completely from the cloud, with no on-premises integration or management requirements.
Stop additional threats your existing defenses are missing & meet regulatory compliance requirements (ITAR, OFAC, Russian Sanctions, etc.). It's as easy to configure as an upstream resolver.
Increase Security with Protective DNS
Adding a new security control doesn't have to be expensive, disruptive, or time-consuming. This one isn't.
Our PDNS solution is affordable, deploys in minutes with no downtime, and adds immediate protection against a broad range of modern cyber threats.
Getting protected is easy as 1, 2, 3
Get going in 5 minutes
Evaluate it and stop critical threats for free for 14 days, no strings attached.
Deploying it everywhere is straightforward
Users and devices anywhere can use DNS Defense Cloud through a simple, non-disruptive change that can be easily automated at scale.
No ongoing management
You don't need another part-time job managing more security tools. Customers spend just 7 minutes a week on average to optimize DNS Defense Cloud.
Know Threats
Threats can't hide thanks to 900+ threat feeds, and over 25 Million active indicators.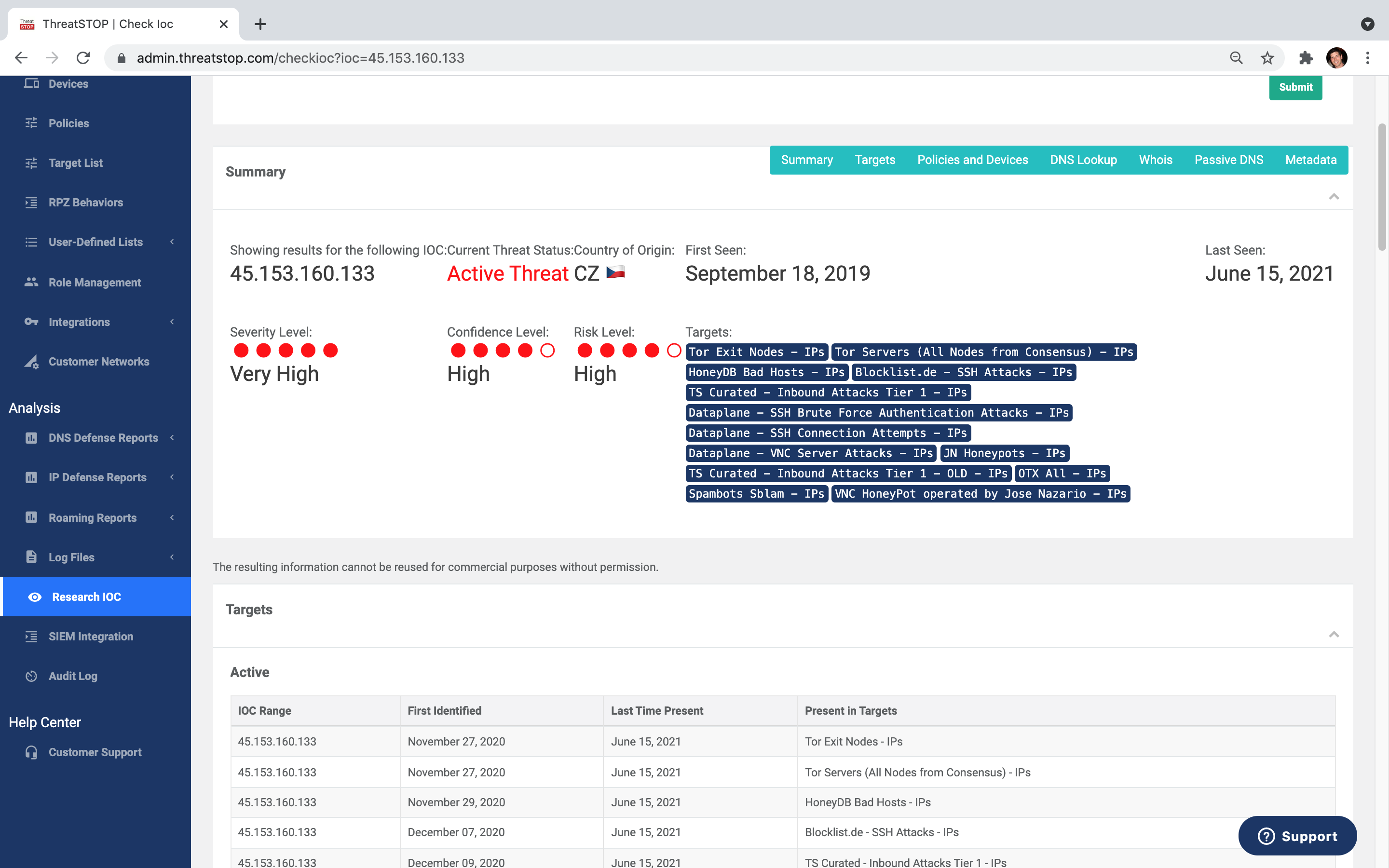 Prevent Attacks
Attackers and their malware can't harm your network or users when threats get proactively blocked.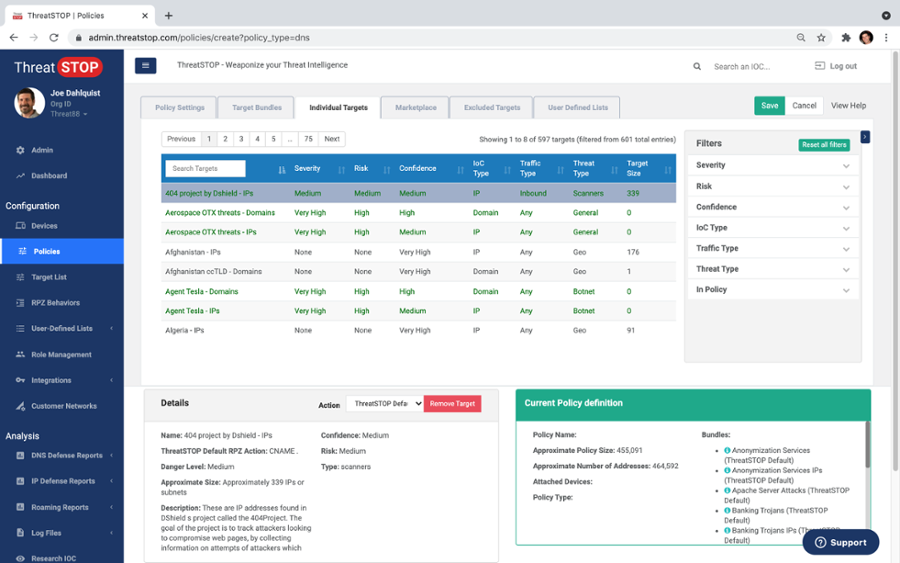 See Results
Beautiful, easy-to-use reports are included to show you threats blocked and devices involved.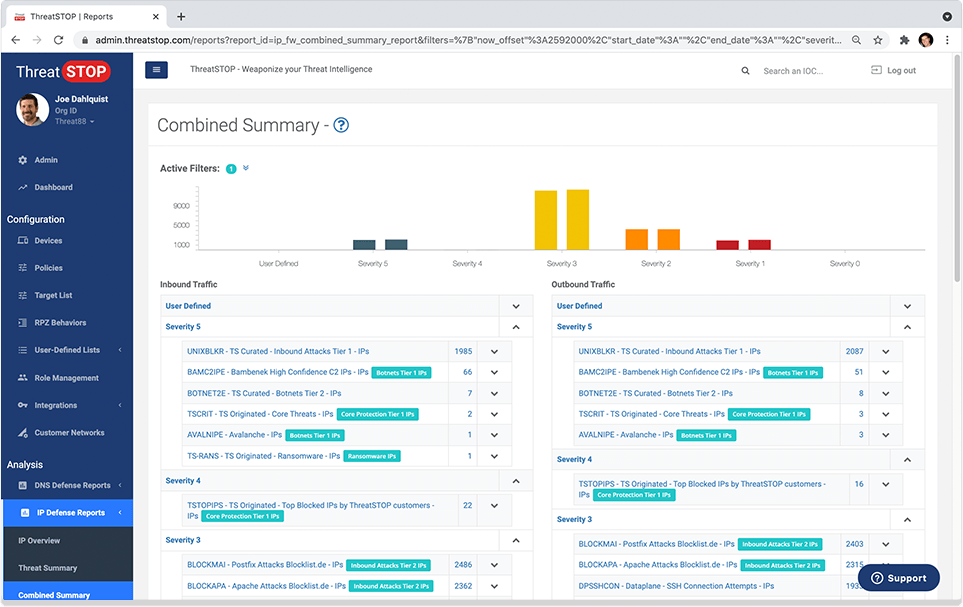 Your DNS Security Powerhouse
Let's stop cyber threats early and make it safe for users to click things.
Protective DNS acts early on threats, before damage is done - and its lightweight, easily deployed and managed.
ThreatSTOP wins on quality, speed, coverage of service, and threat intelligence.
No other DNS solution comes close.
Key Differences
900+ feeds, built and refined over a decade


It started with the 4 best feeds available, today your DNS security is backed by 900+ curated feeds for the broadest threat coverage.

Fast, reliable, and fully cloud-based Protective DNS


Not every organization can deploy and manage DNS security on-prem. DNS Defense Cloud is a touch-free, no-hassle, cloud solution.

Vast integrations for control and visibility
Save time, see more, and get more value out of your network and security stack. ThreatSTOP works with everything from SIEM to NGFW.


For over a decade ThreatSTOPs been at the forefront of DNS security.
Our Chief Scientist Dr. Paul Mockapetris invented the DNS.
This is our domain.