Enhanced OFAC AWS WAF Managed Rules
Automated OFAC Compliance at your Fingertips
ThreatSTOP and FiveBy's AWS WAF Enhanced OFAC Compliance Managed Rules provide comprehensive protection from sanctions violations and prohibited communications with your web application.
In a constantly changing global sanctions landscape, it is crucial to block communications with OFAC sanctioned countries, entities and their evasive global subsidiaries. Powered by exclusive sanctions research by FiveBy, these rules identify and block communication attempts for entities and subsidiaries sanctioned by OFAC no matter where they are in the world, ensuring your business stays compliant.
Fast, Simple Deployment -

Simply attach the Enhanced OFAC WAF rules to your AWS Web App Firewall (WAF) for easy compliance.
Extensive Compliance -

This exclusive compliance technique, and the data that powers it, provides in-depth compliance expertise at scale.
Continuous Updates -

The rules are constantly monitored and updated by ThreatSTOP and FiveBy experts to ensure compliance with evolving sanctions.
Intelligence collection
We incorporate 900+ threat feeds that are human & machine curated, delivering the broadest coverage in the industry of IP addresses and domains.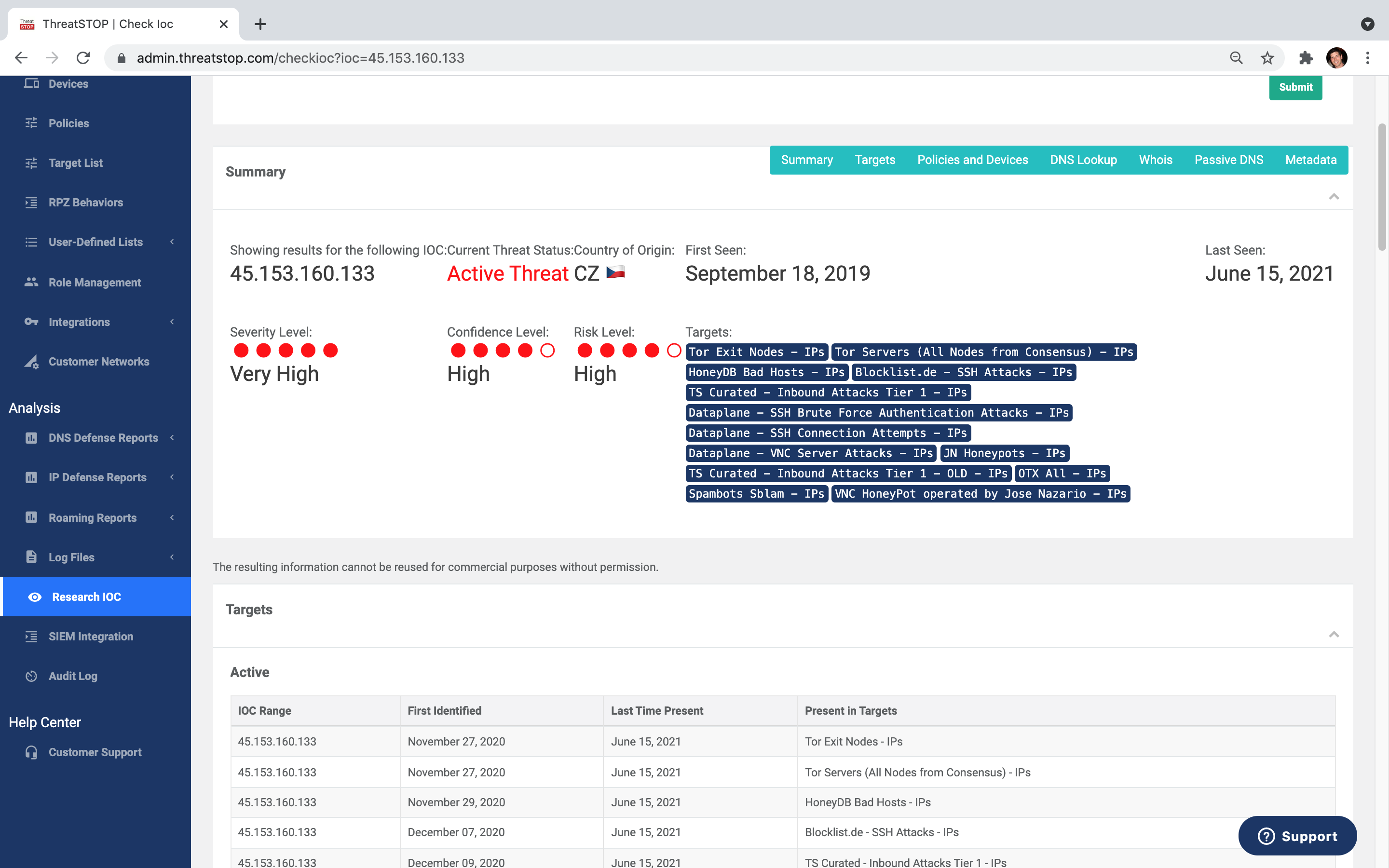 Policy customization
Get 600+ fully customizable policies in selectable categories. Tailor your own custom block & allowlists.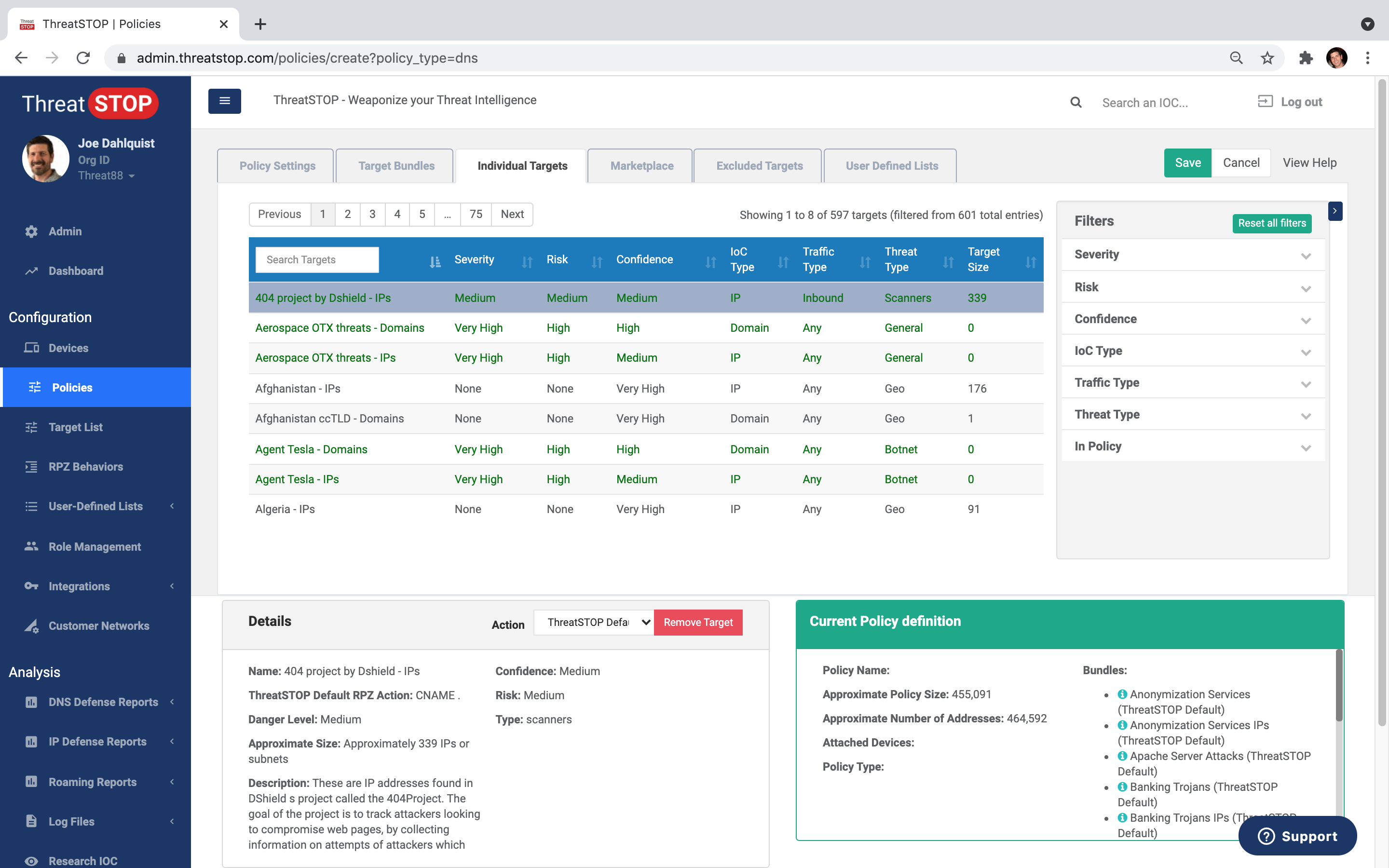 Device integration
Automated policy updates NGFW, DNS, Router, Switch, IDP, WAF, SIEM and more.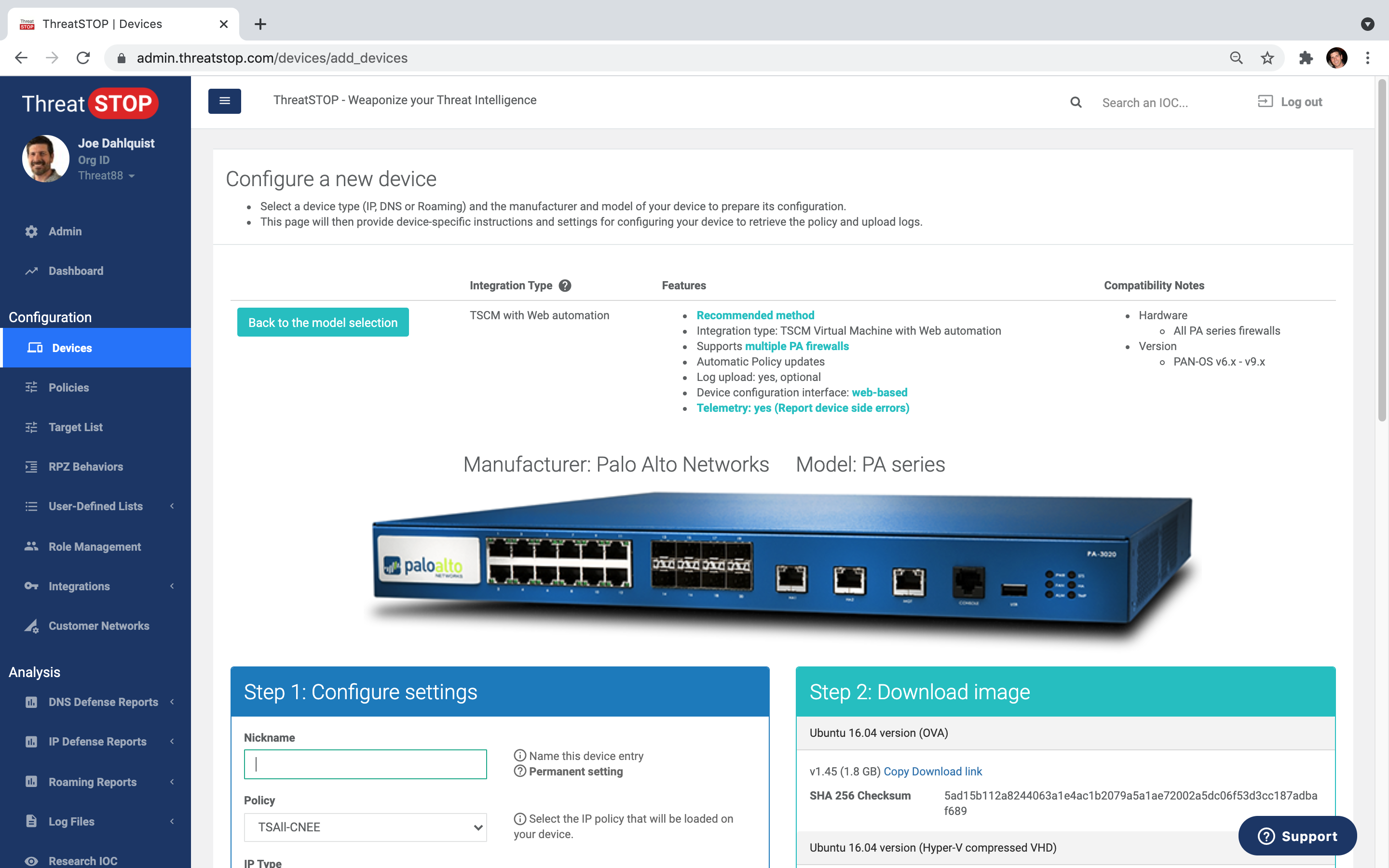 Advanced reporting
View & analyze blocked threats. Identify affected client devices. Custom email reports & alerts.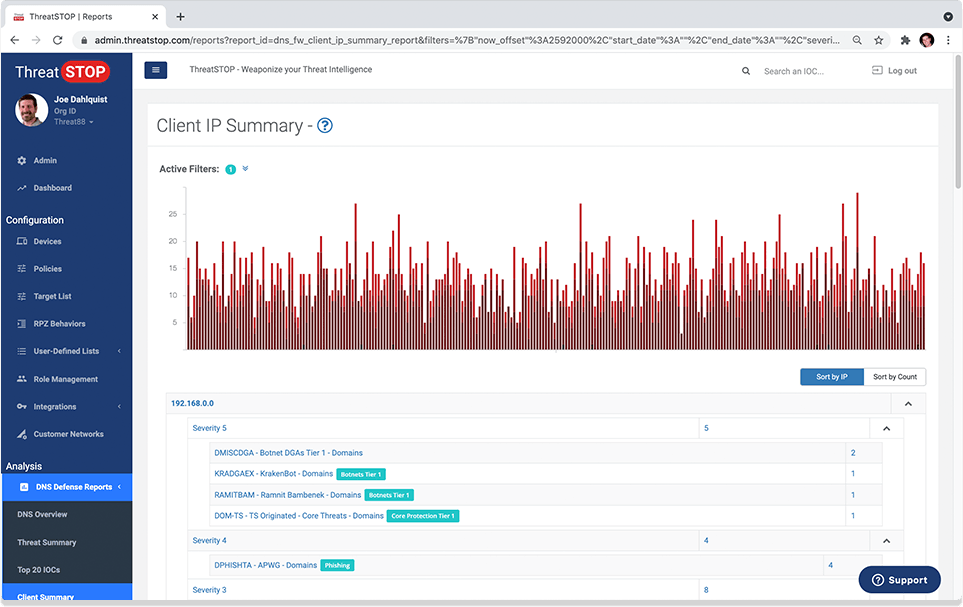 Free Trial
See what your other security products have been missing. Start Stopping Threats today at the DNS layer. Quick, easy setup.