One-Click Sanctions Compliance
Automated OFAC Compliance at your Fingertips
One-Click Sanctions Compliance is a highly effective automated compliance platform designed to proactively avert transactions that might breach sanctions and export control restrictions. In a constantly changing global sanctions landscape, it is crucial to block communications with OFAC* sanctioned countries, as well as entities and their evasive global subsidiaries.
ThreatSTOP's geographic-based threat intelligence allows users to block all internet communications with OFAC sanctioned countries. Powered by exclusive sanctions research by FiveBy, and integrating real-time data from the OFAC Specially Designated Nationals And Blocked Persons List (SDN), the One-Click Sanctions Compliance platform also identifies and blocks communication attempts with entities and subsidiaries sanctioned by OFAC, no matter where they are in the world, ensuring your business stays compliant.
Our automated compliance platform provides customizable compliance-centric network enforcement policies that are easy to deploy on the hardware you already have.
* The Office of Foreign Assets Control ("OFAC") of the US Department of the Treasury administers and enforces economic and trade sanctions based on US foreign policy and national security goals against targeted foreign countries and regimes, terrorists, international narcotics traffickers, those engaged in activities related to the proliferation of weapons of mass destruction, and other threats to the national security, foreign policy or economy of the United States.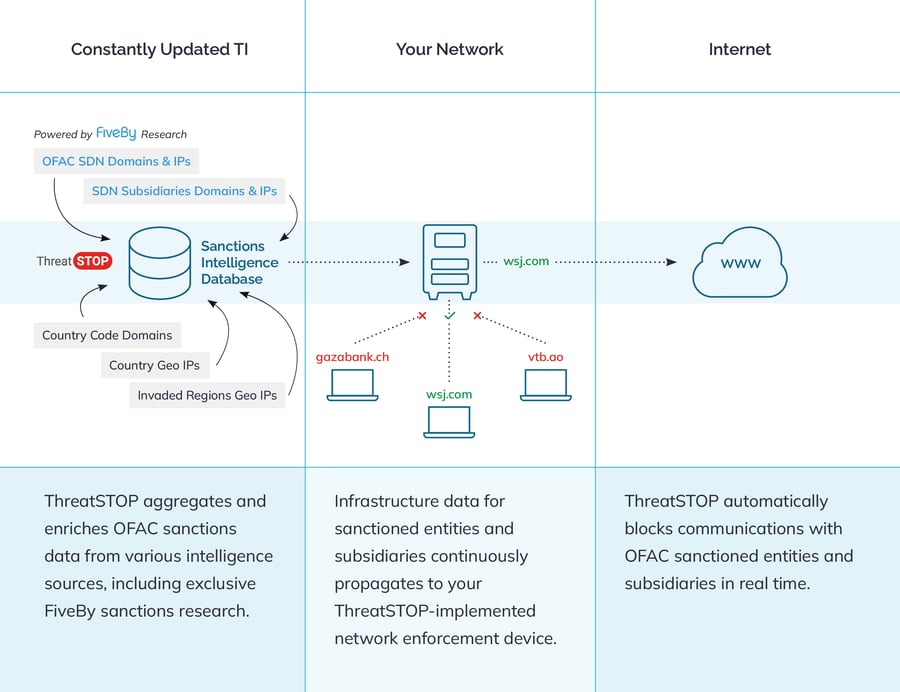 Comprehensive Compliance

-

Automatically block sanctioned countries, entities and subsidiaries.
Continuous Updates -

Close monitoring of evolving sanctions and constant policy updates.
Fast, Simple Deployment -

Get One-Click Sanctions Compliance up and running same-day.
Compliance Commitment Proof -

Show stakeholders and regulators proof of successful compliance efforts.
Intelligence collection
We incorporate 900+ threat feeds that are human & machine curated, delivering the broadest coverage in the industry of IP addresses and domains.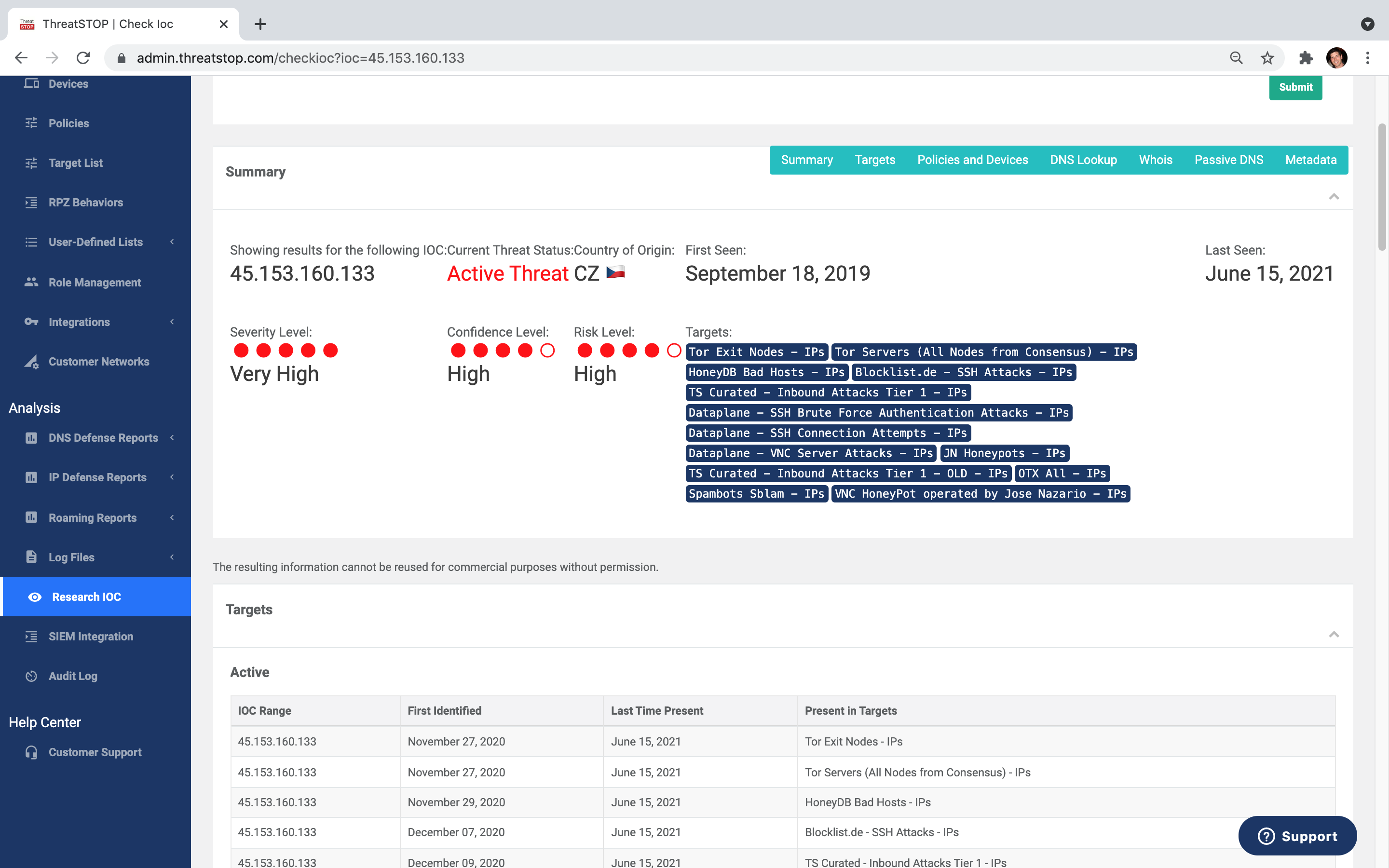 Policy customization
Get 600+ fully customizable policies in selectable categories. Tailor your own custom block & allowlists.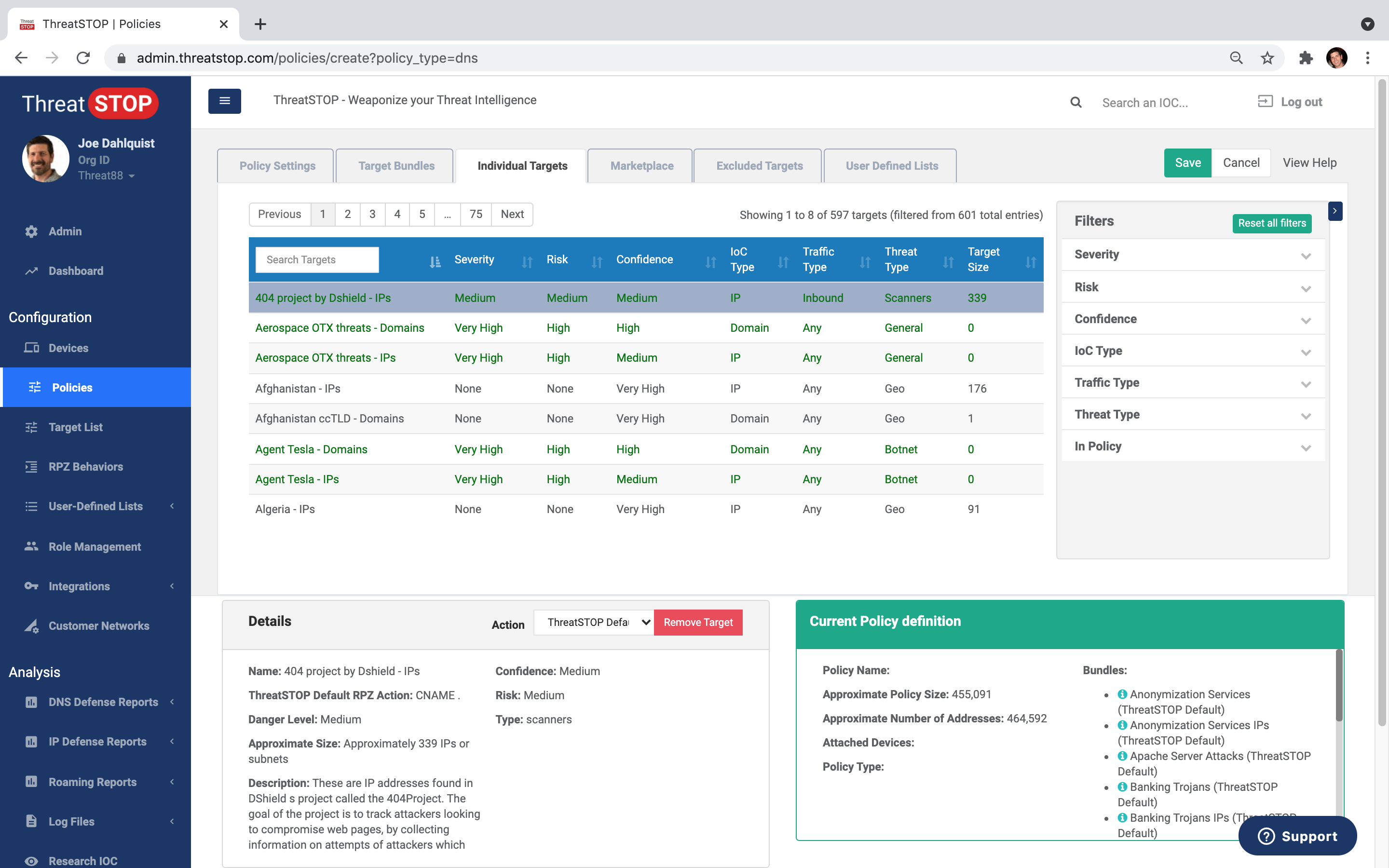 Device integration
Automated policy updates NGFW, DNS, Router, Switch, IDP, WAF, SIEM and more.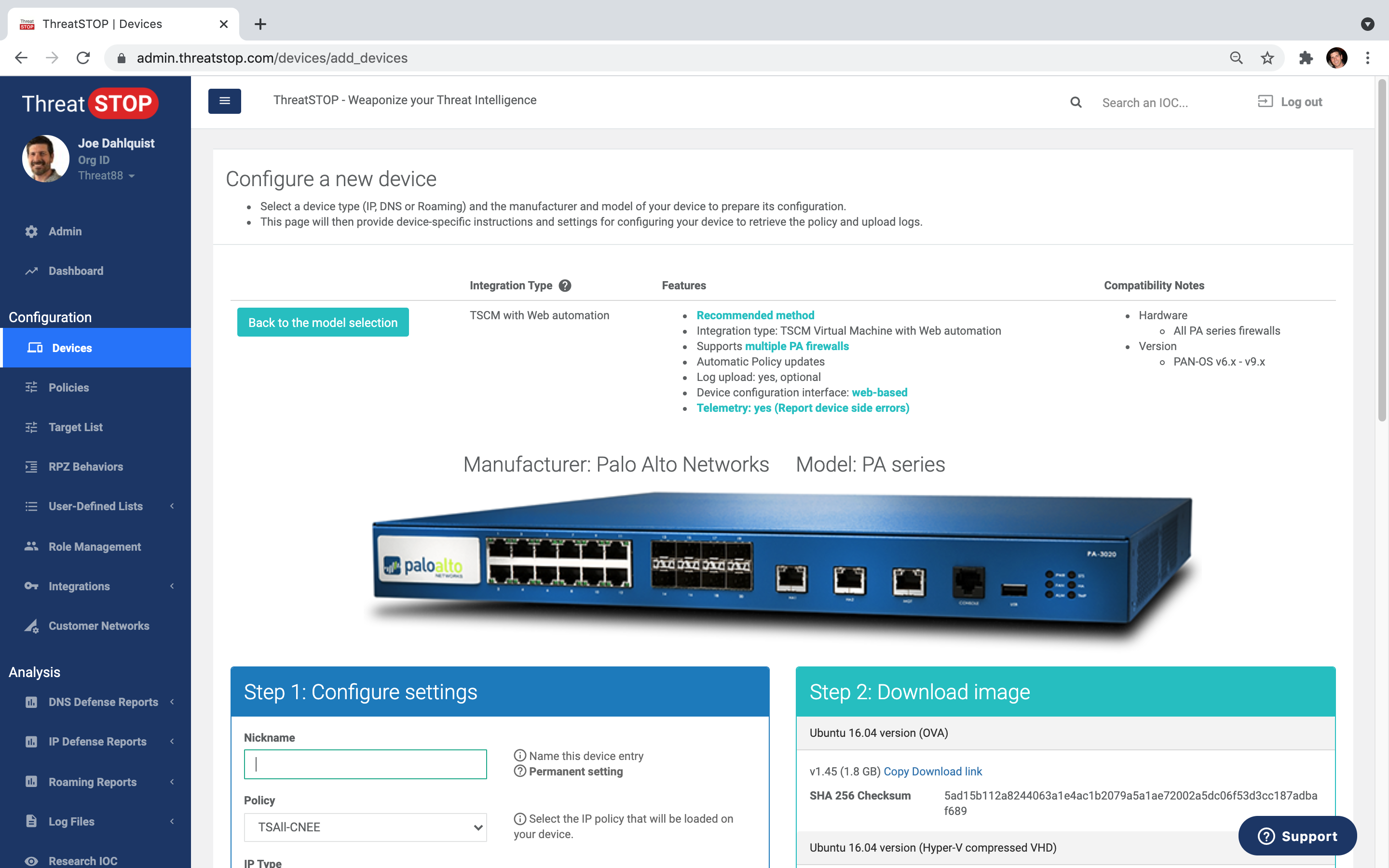 Advanced reporting
View & analyze blocked threats. Identify affected client devices. Custom email reports & alerts.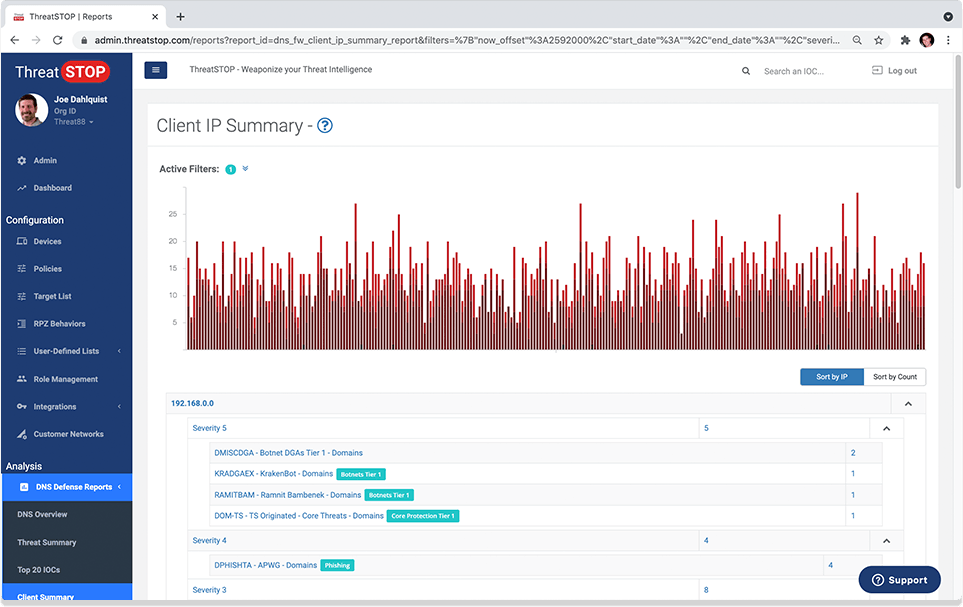 Free Trial
See what your other security products have been missing. Start Stopping Threats today at the DNS layer. Quick, easy setup.